The final of the Young Entrepreneurs Scheme (YES19) global competition was held on Tuesday 10 December at the Royal Society, London. Teams of postgraduate students and post-doctoral researchers went head-to-head to compete for a prize fund of £15K.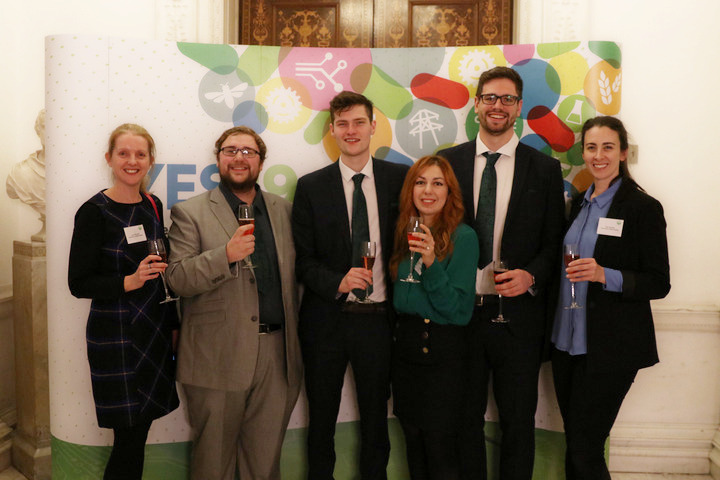 Every year Indigo sponsors the 'People's Choice Award'. The winners were Larvita from the University of Manchester. Their vertical insect farm recycled food and brewery waste to produce high protein, nutrient-boosting poultry feed and a low cost, natural fertiliser. Larvita were the winners of Environment YES, "best plant, microbial and environmental business plan" (sponsored by Syngenta) and the People's Choice Award.
As proven experts in their field, previous winners have often said that they struggle to get their technical message across to non-technical audiences. Because of this, we decided to award each team member with a place on Think on Your Feet®, to ensure they communicate clearly and concisely when getting their message across.