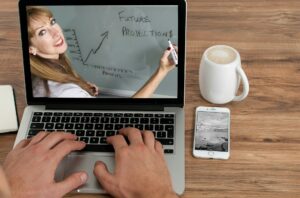 Richard Morris, Accredited Trainer
The world of the sales professional has changed. Consideration needs to be given to the skills that are now needed. The COVID pandemic has meant virtual selling has become the new reality of the sales function and has disrupted some of the methods sales professionals use to sell.
Client growth in the new normal?
It's difficult enough to meet with existing top clients in face-to-face meetings (outside of lockdowns), but you are often lucky enough to have a lasting relationship with them. However, with current travel and health restrictions how will you meet the needs of those not so meaningful clients, with the objective of making them a key client?
Needs identification, building momentum and powerful sales pitching are likely to be a continued part of the functional skills set. However, the mindset change is seeing that the new tools of the skilled salesperson are:
Embracing the need to be a resilient, multi skilled, multi-level communicator. Effective multi-level communicators control the focus of a meeting, speak with clarity and follow up with concise written communication.
Making meetings work (no matter what platform)
The Six Thinking Hats® adds structure to meetings, aide's facilitation, keeps the focus and helps stay on track.
Example:
You have a new client and they have agreed to listen to the opportunities you may be able to offer them.
Open the meeting – Blue Hat manages the thinking process, use it to create a focus for the meeting, provide an overview of what you would like to discuss and when.
Judge the current climate for the selling opportunity – Use the Red Hat to understand the depth of feeling about the current sales opportunity.
Explore needs – Using the White Hat, elicit as much information and data as possible. Search for both actual and implied needs of the customer.
Establish value – We use the Yellow Hat to identify the key benefits and value of what you are offering to them.
Identify barriers – The Black Hat helps find current issues, concerns and risks that clients may have – either with your product, their business or their wider business environment.
Suggest options – The Green Hat searches for new ideas and alternatives, to offer new directions, opportunities and/or replacements to help the buyer overcome concerns they may have.
Determine movement – Repeat the Red Hat. Where are they now in their decision tree? What is their gut instinct? Have you manged to get buy-in?
Close out – The focus of the Blue Hat summarises and clarifies actions and next steps needed in the sales journey.
Saying what you need to say (even when caught on-the-spot)
Think on Your Feet® emphasises structure when communicating verbally. It provides the tools and techniques to ensure you are clear, confident and able to think before you speak – even when caught-on-the-spot! It provides you with a number of structures to use, ensuring you make an impression, especially given the time pressures many people are under. Ensuring you say what you need to say, when it needs to be said:
Clearly, so you are understood.
Concisely, so you get to the point.
With impact, so you are memorable.
Example one:
It's a new opportunity and you want to show how your business has grown internationally?
'Let me tell you about us as an organisation, from when we started in 1992, in 1999 when we expanded our UK operation and where we are today:
So back in 1992…
In 1999 we expanded our UK operation to two sites…
In 2021 we have 44% growth margins in Asia Pacific markets…'
Example two:
You have established the customers' needs and have to quickly position some key benefits of your product!
'Based on your priorities of security, compliance and efficiency, the benefits to you of using our product:
Firstly, its 100% counterfeit proof.
Secondly, it's Food Safety approved.
Thirdly, it's fully recyclable.
Let's look at each benefit in turn starting with our anti-counterfeiting technology…'
By framing your 'key points' up front you provide your listener with a logical framework to follow. This enables you to clearly and quickly get to the point. Leaving the biggest impact until last – ensuring a lasting impression that could secure that sale.
Following up in writing (and getting your document read)
Your follow up communication needs to mirror your verbal impact. Try to write as you speak. Most people will only open emails if they have the desired need to open it, so use the 'Subject Line' to create the impact and remind the client of your conversation. The aim is to pique the curiosity of your reader.
Once opened many emails are skim read, so your third challenge as a multi-skilled communicator is get across what you need to say clearly, concisely and to be remembered.
Example:
'Subject Line: Joe, here's the case study you requested.
Dear Joe,
Thank you for your time on Wednesday. I have attached the growth case study for you.
The case study highlights one of our key customer's successes in sales growth, efficiency rates and cost savings:
On a broader scale it displays it from global perspective.
More specifically it looks at the UK region.
Focusing on the detail at the Derby operation.'
The example above will help the listener see perspective changes and by focussing in on the detail may answer many questions they might have had.
Writing Dynamics™ ensures you plan,draft and edit your written communication with your audience in mind. So, if you can say all you need to say in a couple of sentences, then do so! Less is more, on this occasion!
The workshops
At Indigo we have 20 years of building insightful, effective and exceptional multi-level communicators. Our tailored suite of workshops can enhance sales teams to support business differentiation, influence and persuasion and engage dynamically with your customers:
Six Thinking Hats® – Apply structure to meetings (online, by phone and face-to-face), maintain focus and discipline and get decisions made. 
Think on Your Feet® – Structure your communication, learn to speak with Clarity, Brevity and Impact™. 
Writing Dynamics™ – Apply the disciplines of professional writers to write concisely, clearly and impactfully. 
---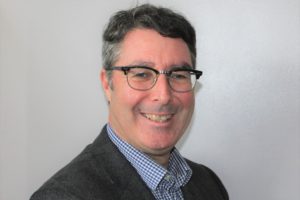 More about Richard Morris Richard is an accredited Think on Your Feet®, Writing Dynamics™, Lateral Thinking™ and Six Thinking Hats® trainer and has delivered these workshops to numerous clients.
From an organisational development context, he has created and implemented a new leadership behavioural framework and set of associated flagship leadership development programmes.