The Think on Your Feet® charity challenge is a new initiative for 2020. We first ran the competition in December 2019, it was so successful we've decided to keep running it.
The challenge gives delegates the opportunity to practise their new Think on Your Feet® skills, in front of their workshop cohort, on topics which they feel passionate about. It's also a nice way for Indigo Business Services to support many great charities. A win, win!
How does it work? Each delegate gives a 30 second pitch on why their chosen charity should receive a donation from Indigo. Then all delegates vote on their favourite pitch. The winner sees £100 donated from Indigo to their chosen charity.
March 2020, Edinburgh
Congratulations to Jamie Roberston, of Scottish Government, for winning the Edinburgh Think on Your Feet® Charity Challenge on 5th March.
Jamie delivered a pitch using his new found skills, telling us why his chosen charity, Helping Hands Edinburgh, should get a £100 donation. He was voted the winner by his fellow workshop delegates. Jamie's win meant that Indigo has made a £100 donation to Helping Hands Edinburgh.
Previous winners and their chosen charities include:
Richard Dilnot, Airwave – The Gurkha Welfare Trust.
Adrian Clark, Linklaters – Alzheimer's Society.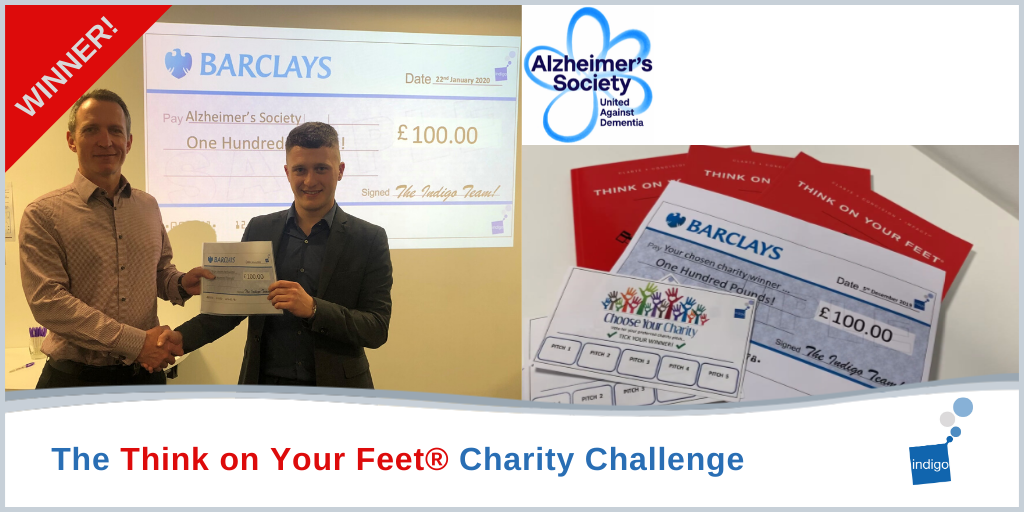 Charlotte Cullen, Wolff Olins – Breast Cancer Now.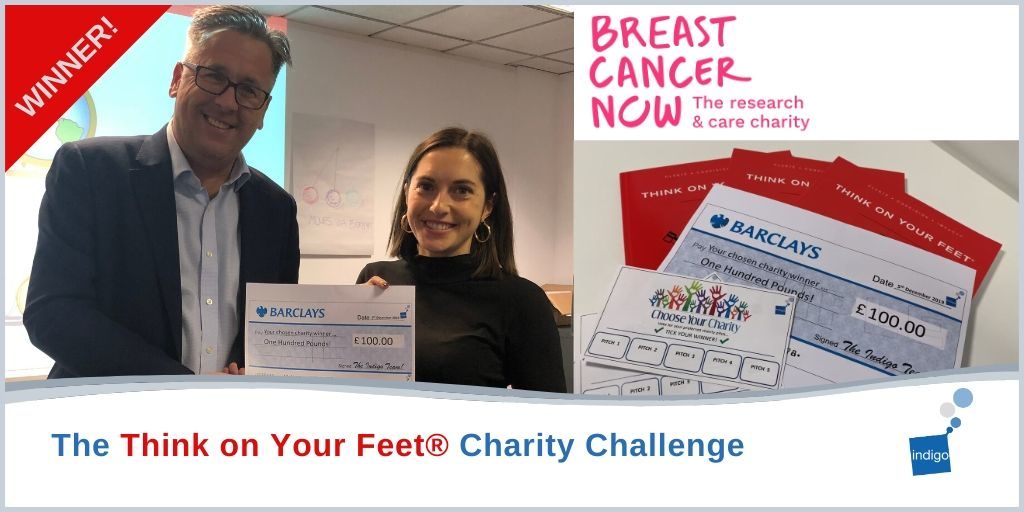 During our Think on Your Feet® workshop we give you tools to speak with clarity, brevity and impact when you're put on-the-spot and need to answer persuasively. The tools give confidence to handle tough questions and to sound like the expert you are.
Think on Your Feet® is delivered as: