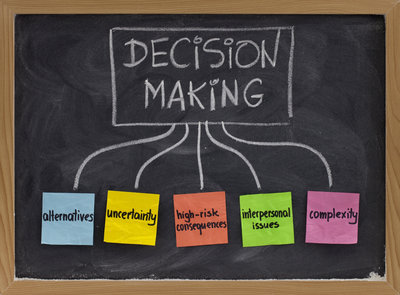 How do you and your team make decisions?
Do you:
Jump on the most likely-looking solution, because you're pushed for time?
Listen to the person with the most experience?
Look to the past and see what worked and whether it could be re-applied?
Consider costs first?
Go with your gut instincts?
Take the option with the least risk?
Argue until someone concedes?
Vote and go with the majority?
Apply several of these options?
Or maybe decisions just seem to happen, and when you look back you can't see quite when, or how, they occurred.
Just get the decision made
In a pressured world, it's important that we get the decision made as quickly as possible. However, a poor decision costs time, energy and motivation. It may need to be revisited, resulting in even less time to investigate the next set of options that are up for discussion.
What if there was a better way to make decisions?
Imagine an approach where:
Every voice is heard.
There's a cool, clear review of the facts.
You systematically and logically search for benefits and risks, without getting into argument.
There are enough options on the table for you to feel as though you have a real choice.
Seniority doesn't matter.
The team feels confident in the decision that they've made.
Too good to be true?
No, Dr Edward de Bono's Six Thinking Hats® isn't. Our clients report making decisions more quickly, not having to revisit them, and being more innovative in their approach. It also halves meeting times, doubles their effectiveness and improves decision-making. More…
More about Stephanie Butland
---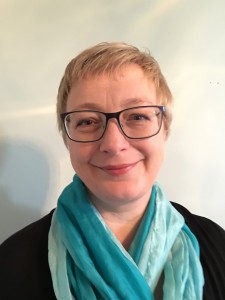 More about Stephanie Butland
Stephanie Butland specialises in creativity, thinking skills, team development and communication. Stephanie is a Master Trainer in Dr de Bono's Six Thinking Hats®, Lateral Thinking and Focus On Facilitation™ techniques. She also delivers workshops in Think on Your Feet®, Writing Dynamics™ and The Skilled Presenter™ and is a Belbin accredited and CIPD qualified trainer.
---