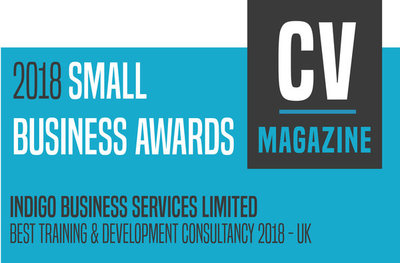 RICHMOND, UK, 18 December 2018: Indigo Business Services Named Best Training & Development Consultancy 2018 – UK. By Corporate Vision Magazine's Small Business Awards.
Indigo Business Services Limited is a leading international training consultancy that helps organisations gain competitive advantage by improving their creativity, innovation, communication and project management capabilities. Founder and Managing Director Robert Fisher is proud of how far his company has come since inception and keen to showcase its ongoing commitment to excellence.
Established in 2001 by Robert, Indigo Business Services continues to strengthen and expand the business to this very day.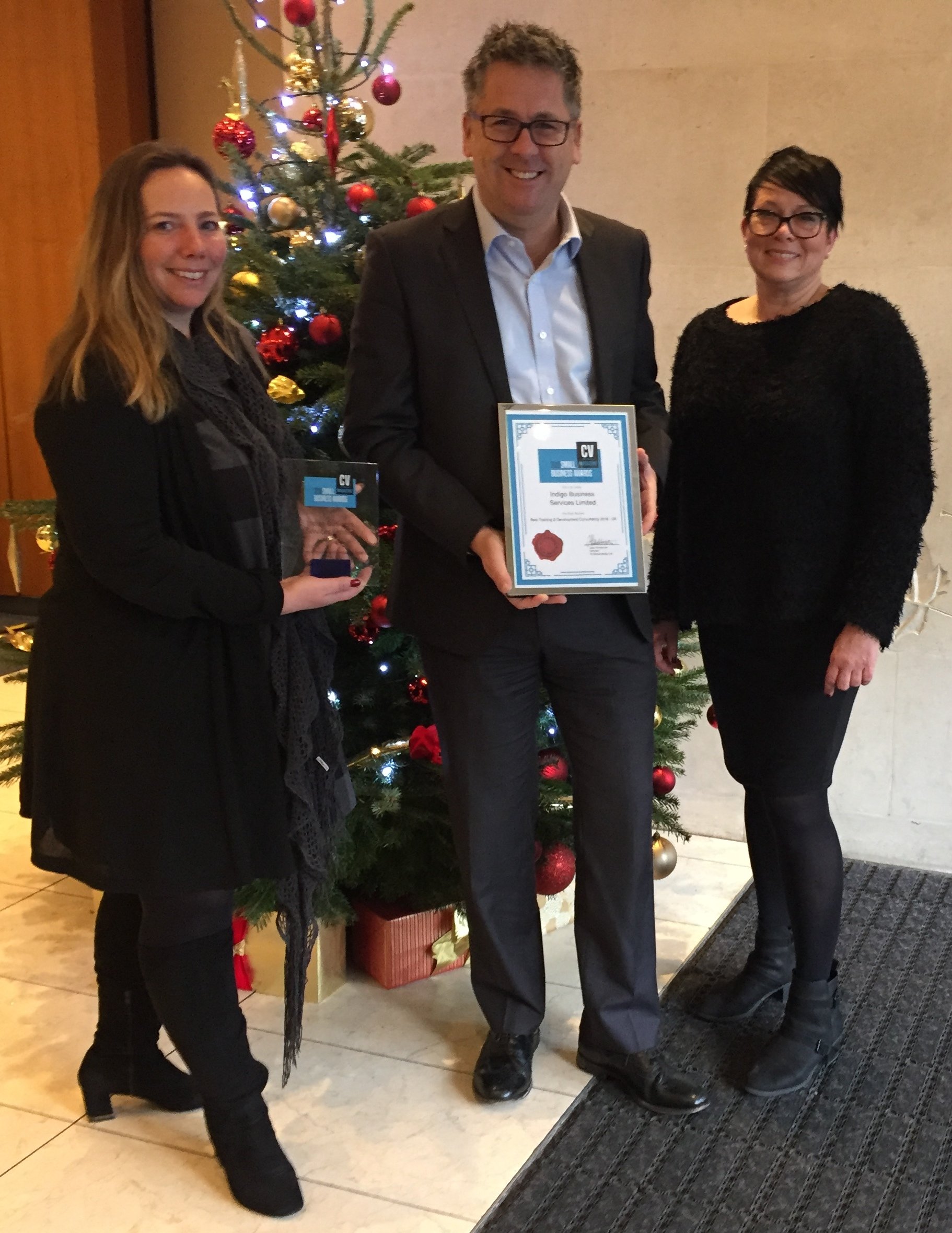 Today, the firm's workshops are delivered as public workshops and in-house courses for groups and teams – around the UK, Ireland, North America and Canada. To support its clients around the world, the company has a worldwide network of training consultants, meaning that it can deliver some of its programmes in a local language, with a local trainer.
It is this focus on providing tailored solutions to its clients worldwide that has led the firm to the success it enjoys currently, which includes being an exclusive distributor for some of the world's best training solutions, as Robert explains in his opening comments.
"Here at Indigo Business Services, we deliver globally recognised training programmes and tailored management development solutions, both in the UK and worldwide. To ensure excellence for our clients, we only offer programmes that are proven to solve the challenges businesses have today.
As a result of this approach, we have gained an enviable client list from small to large businesses. We work hard to ensure that quality is maintained in product, service and delivery. Additionally, Indigo are European Distributor for de Bono Thinking Systems® (Edward de Bono's suite of business creativity and thinking programmes). In September 2018 McLuhan & Davies Communications, Inc. appointed Indigo as their exclusive UK distributor for their suite of business-communication workshops in the UK. So far, the Think on Your Feet® programme has been delivered to over half a million participants worldwide, and we are proud to offer this solution to our valued clients."
Providing learning solutions that meet its clients' needs, Indigo has to work hard to attract and retain the best talent in the industry. As such, Robert is proud to showcase his firm's internal culture and how this is central to its success.
"Aiming to practice what we preach, at Indigo we promote a culture of learning, as this is vital, being a learning business. All colleagues are given the opportunity to attend the training that we provide. They can then understand the importance of what the client and learner experiences, seeing it first-hand. We have found that this ensures that Indigo provides the best experience every time. They feel invested in and can talk to clients about their personal learning experience."
As he looks to the future Robert is optimistic that his firm can continue to grow and prosper thanks to its innovative, client-focused approach.
"Having achieved incredible success over the past eighteen years, looking ahead, we are hoping to take our business to the next level. As a company we will never lose our current face-to-face delivery model, however, we are going to start training 'corporate' trainers.
Fundamentally, we believe that organisations should be able to save as much as possible, without affecting the quality of the training that they receive. Organisations will still purchase the licenced materials, with their own training professionals delivering to the expected high standard. They will not have to pay for our training consultant to visit them when they want to deliver a workshop, they can just arrange their own events in-house, as well as offer important support in-house. This development and others, will help drive Indigo Business Services to even greater success over the coming years."
Find out more: www.indigobusiness.co.uk
About Indigo Business Services Limited
Established in 2001, Indigo is a leading international training consultancy that helps organisations gain competitive advantage by improving their creativity, innovation, communication and project management capabilities. Indigo's workshops are proven to deliver exceptional results in every industry and every sector – in over 32 countries.
About Corporate Voice Magazine.
Created by a highly experienced and passionate team of business experts, advisors and insiders, Corporate Vision provides discerning readers worldwide with a wealth of news, features and comment on the corporate issues of the day. Circulation – 130,000 Worldwide.