By Richard White – de Bono Accredited Trainer.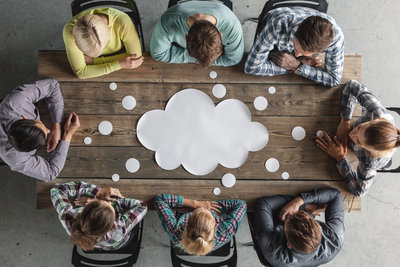 "That was a great meeting, everyone pulled together to work through the issues, came up with solutions and agreed on the best way forward. I can't wait to get this project started." How many times have you heard something similar after a meeting? If your answer is "often" then you're very fortunate – our experience from the thousands of organisations we talk to is that outcomes like that are rare!
The adversarial approach
At meetings many people try to win their point, impose their arguments and defend their corner; there's no collaboration. Apart from possible cultural, leadership and personality issues – there is a deeper, underlying reason. In the West, we often use an adversarial system to test ideas or get to the truth. Our Parliaments and Law Courts are prime examples and their approach filters down to even quite simple issues. Commonly, in a discussion, when someone makes a proposal it is intensely criticised and only those ideas that survive the criticism are retained.
Where do you get your best ideas?
At Indigo, we've asked a large number of people to tell us what they are doing when ideas come to mind. Their answers are surprisingly consistent: people have ideas when they're engaged in activities like driving, cutting the grass, filing, showering etc. These activities often put our minds into Alpha state – relaxed but alert. The problem for most people is that when they're at meetings, in discussions and under pressure to deliver results they are not in Alpha state. So, the ideas don't come to mind when they're needed.
Parallel Thinking…
This adversarial approach can not only be inefficient, it can frustrate, demoralise and give rise to further conflict. We need a better way of doing things – and there is one! It's called Parallel Thinking and it promotes collaboration by requiring all participants to apply the same type of thinking at the same time. A simple example is "pros and cons" – firstly we'll all look at the positives then we'll all look at the negatives. So long as we obey the rules we can't avoid collaborating!
Demanding collaboration
Dr Edward de Bono's Six Thinking Hats® is a sophisticated method for applying Parallel Thinking in various situations. Delegates learn how to focus their thinking and work together to fully explore the topic. The method excludes argument and demands collaboration.
People who have reached a decision, solved a problem or designed a course of action through collaboration are far more likely to follow through, work together in the future and be more engaged with their work and their colleagues. Promoting collaboration is essential for success and Six Thinking Hats® is a key component in achieving that.
Find out more about Edward de Bono's Six Thinking Hats®.
---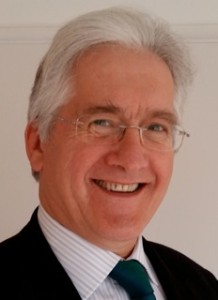 More about Richard White
Richard White is a certified master trainer in Writing Dynamics™, Think on Your Feet®, The Skilled Presenter™ and Grammar on the Rocks™. He is also accredited to deliver Dr Edward de Bono's Six Thinking Hats®, Lateral Thinking and Power of Perception™.
He brings a wide range of practical business experience to his training. He has worked in a corporate environment as an engineer, before spending 15 years managing customer service, marketing and sales departments. He subsequently held a senior position on people development programmes in BT. His corporate career gave him both first-hand knowledge of day-to-day management issues and the opportunity to play a leading part in many cutting-edge projects.
---